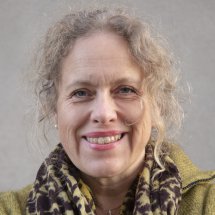 Kristin Bliksrud Aavitsland
Adjunct Professor
Medieval Studies
Office: 343
Phone number: 22590615
Professional competence areas:
art history
medieval studies
cultural history
material religion
church architecture
medieval theology
cultural heritage safeguarding
I am Professor of Medieval Culture and Church history here at MF since 2014. Trained as an art historian and medievalist, I received my PhD from the University of Oslo in 2002, after having held research fellowships in Rome (Istituto di Norvegia) and London (Warburg Institute). Before I came to MF, I was research fellow at Copenhagen University and the University of Oslo.
My fields of research are wide-ranging, however centering on the use of images in pre- and early modern religious cultures. I have published books and articles on pictorial language and intellectual culture in medieval Italy and Scandinavia, on the conception of Death in early Protestant Scandinavia, and on the idea of Jerusalem in medieval Scandinavia. I am also a biographer and non-fiction author in the field of Norwegian cultural history.
Selected publications
Latest academic publications
Research projects
Education and practice

2002
Dr. art, Universitetet i Oslo

1999
Diplôme européen d'études médiévales, Roma

1994
Cand.philol, Universitetet i Oslo