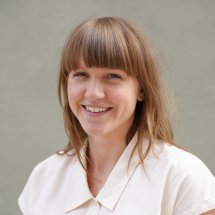 Leni Mjåland
Doctoral Research Fellow
Diaconal Studies
Office: 453
Phone number: 22590638
In my doctoral thesis I explore care practices in urban, public spaces, where I examine spatial aspects of social work practices. Theoretically, I draw Institutional Ethnography and perspectives on social space.
I have also worked on issues related to informal street work in urban places, and particularly on how anti-roma racism/antigypsism shapes public discourses on EU citizens and begging in public debates.
Latest academic publications
Education and practice

2018 - 2019
Miljøarbeider, Lauras Hus, Kirkens Bymisjon

2018 - 2019
Praktisk-pedagogisk utdanning, MF.

2018
CEU Summer School: Antigypsism and Romani Identities

2016 - 2018
Master i diakoni, MF og VID

2011 - 2014
Kriminologi, bachelorgrad ved Durham University UK.