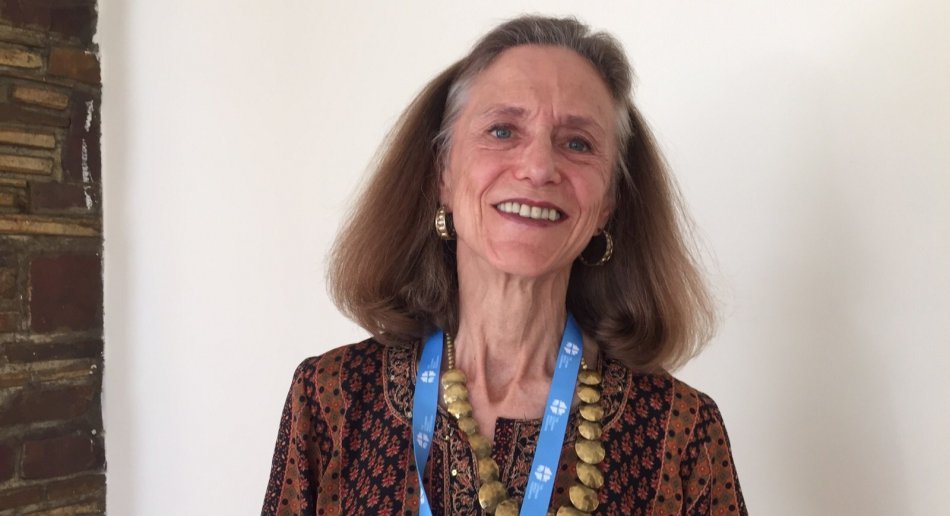 MF-KOM lunch with Cynthia Moe-Lobeda: Climate Colonialism, Climate Justice and Faith
Category:
Date/time:
Place: Auditorium 2
Climate Colonialism, Climate Justice and Faith: Crisis and Calling for the Church
Humankind hovers on a precipice. The next very few years will determine whether we avert the worst of climate catastrophe or plunge headlong into it.  I am eager to talk with you about the moral crisis of climate colonialism, the powerful global movement for climate justice, and the role of the church in both.
Professor Cynthia Moe-Lobeda, of the Pacific Lutheran Theological Seminary in Berkeley, is the 2022 MF CASR Global Fellow. Professor Moe-Lobeda is an expert in theological ethics, specializing in climate justice and its relationship to race, class, economic globalization, moral agency and hope. Moe-Lobeda will visit MF in October 2022.
The MF KOM lunch will be hybrid, physically in Aud 2 and via Zoom, and will be moderated by Tone Stangeland Kaufman.