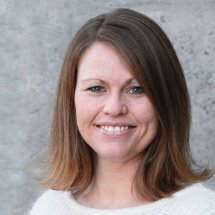 Hilde Brekke Møller
Director of Academic Affairs/PhD
New Testament
Office: 351B
Phone number: 22590636
Professional competence areas:
Theology
Research history
The New Testament
The historical Jesus
Reception history
As Director of Academic Affairs I am responsible for Admissions, Exams, International relations, and other administrative services at MF. I also plan and manage teachers' working loads and teaching schedules.
My PhD is in Biblical Studies, and my academic interests focus on The historical Jesus, Research history, and Reception history.
Latest academic publications

View all publications on the Cristin website...

Møller, H. B. (2019). Den jødiske Jesus og spørsmålet om antisemittisme i tysk jødemisjon, Norsk tidsskrift for misjonsvitenskap, s. 40 - 49. Norsk tidsskrift for misjonsvitenskap, ISSN: 1504-6605
Møller, H. B. (2017). The Vermes Quest : the Significance of Geza Vermes for Jesus Research, Bloomsbury T&T Clark, ISBN: 978-0-567-67574-3
Møller, H. B. (2017). Hanina ben Dosa Heals from a Distance: A Case of Christian Influences upon Talmudic Judaism?, Interreligious relations: Biblical perspectives: Proceedings from the second Norwegian Summer Academy of Biblical Studies (NSABS), Ansgar University College, Kristiansand, Norway, August 2015,, s. 280 - 295. Bloomsbury T&T Clark, ISBN: 9780567674241
Education and practice

2015
PhD New Testament Studies (MF)

2003
Cand.theol (MF)