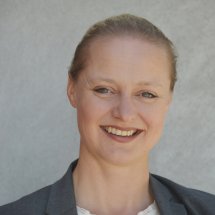 Iselin Frydenlund
Professor
Study of Religion
Office: 424B
Phone number: 22590619
I hold a PhD in religious studies from University of Oslo (2011) on Buddhism and violence during the Sri Lankan civil war, and my research interests include the role of religion in war and peace, suicide terrorism, interreligious dialogue, and freedom of religion or belief.
My research area is Theravada Buddhism in Sri Lanka and Myanmar, specializing in questions concerning the relationship between Buddhism, nationalism, politics and violence. Currently, I am working on Buddhist political and legal activism in Myanmar and Sri Lanka and Buddhist-Muslim relations in South and Southeast Asia. I take a particular interest in fieldwork methodology in the study of religion in its social context.
For a number of years, I have been affiliated to the Peace Research Institute Oslo, PRIO, and Norwegian Centre for Human Rights, Faculty of Law, University of Oslo, and I have cooperated with the Buddhist Federation of Norway and monastic organizations in Myanmar, Sri Lanka, Thailand and Bangladesh, on religious minority rights in Buddhist majority states. I am also deeply engaged in an academic exchange program with Myanmar Institute of Theology.
Selected publications
Latest academic publications
Research projects
Education and practice

2011
PhD, University of Oslo, History of Religion

1996 - 1997
Post-graduate Studies, London School of Economics
Voluntary position

2017 - d.d.
Editorial board, Journal of Religion and Violence

2017 - d.d.
Co-organizer (together with Dr. Jens Borgland) of the Nordic Network for Buddhist Studies

2017 - d.d.
Academic advisor, NORPART Myanmar project at MF

2016 - d.d.
Member, Scientific Board, MF

2012
Norwegian representative to the Domain Committee of Individuals, Societies, Cultures and Health (ISCH) in COST (EU)

2010
Member of external board, co-operation between PRIO and Indian Defense Studies and Analysis (IDSA).

2008
Institute board member, IKOS, University of Oslo

2005
Steering Board Member, Asianettverket (Network for Asia studies in Norway).

1996
Elected National Leader of The Norwegian Solidarity Committee for Latin America (Latin-Amerikagruppene i Norge (LAG)

0