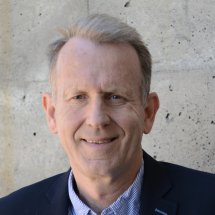 Karl Olav Sandnes
Professor Em.
New Testament
Office: 342
Phone number: 22590537
Professional competence areas:
The New Testament, Paul, Jesus, ancient paideia and Homer
My research is on the New Testament with focus on Paul and Jesus. The reception of early Christian texts and the Christian preaching within an ancient setting is a major interest of my research.
Latest academic publications
Education and practice

1994 - d.d.
Professor MF, tilknyttet avdeling for kristendomsskunnskap

1991 - 1993
Gjesteprof.ved LTS, Hong Kong

1988
Dr. theol. Oslo Universitet

1985
Studieopphold i Tübingen.

1984 - 1991
Forskningsstipendiat og førsteamanuensis Misjonshøyskolen

1982
Feltpresttjeneste Lahaugmoen.

1981 - 1984
Vitenskapelig ass. MF

1980
Ordinert Oslo Domkirke

1980
Praktisk teol. eksamen MF

1979
Kandidatstipendiat MF

1978
Cand. theol. MF