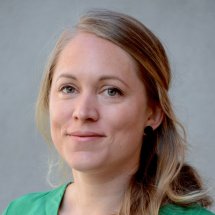 Maren Seehawer
Associate Professor
International Education and Development
Office: 321A
Phone number: 22590583
Professional competence areas:
International education and development
Indigenous knowledges
Participatory action research
Decolonisation of education
Decolonising/indigenous methodologies
Positionality
My research interest is on (the decolonisation of) education in Sub-Saharan Africa. I work on quality education in the broad sense in that I ask and address questions such as: Who has the power to define good education? Whose knowledge(s) should children learn? To what kind of 'development' should quality education contribute? How can we disrupt internalised colonial notions of education equalling European Education?
In connection with this thematic focus, I explore the decolonisation of academic knowledge production, of theoretical frameworks, research methodologies and ethics, for example, by exploring the African philosophy of Ubuntu as a research paradigm. Being European, white and privileged my research interest requires an explicit inquiry into (colonial) North-South relations and my own positionality. (How) can I decolonise my research practice in order to be a good ally in the decolonial struggles in the global South?
In my PhD project, five South African science teachers and I engaged in participatory action research to explore the integration of students' local indigenous knowledges into some of the teachers' regular classes.
Latest academic publications