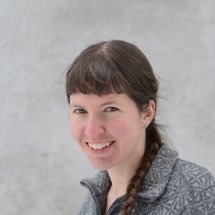 Marielle Stigum Gleiss
Associate Professor
Human Geography

Chair, Department of Education, Religion and Society

Office: 324A
Phone number: 22590605
Professional competence areas:
Civil society
Media representations
Discourse analysis
Chinese politics and society
I have a PhD in Human Geography from the University of Oslo. In my PhD thesis (2014) I studied the political space for civil society in China. In particular, I analyzed how a discursive approach to politics can open up for new ways of understanding the role of civil society. At the moment I am finishing several journal articles based on empirical data material from my PhD project. I have also started a new project on research methods teaching, which will result in a textbook on research methods for student teacher and a series of journal articles. I have extensive experience in teaching and supervision from both bachelor and master level. At the moment I teach social sciences at bachelor level and a master level class in empirical research methods.
Selected publications
Latest academic publications
Education and practice

2014
PhD, University of Oslo, Human Geography