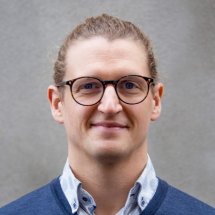 Matthew Phillip Monger
Associate Professor
Near Eastern Languages and Literatures
Office: 478C
Phone number: 22590649
I am the Associate Professor of Near Eastern Languages and Literatures at MF. My main research interests are the languages and texts of the Ancient Near East, including Akkadian, Hebrew, Syriac/Aramaic, Ethiopic, and Arabic, and the intersections of texts in these languages. Theoretically and methodologically, I am interested in the transmission and reception of texts and traditions and the methods and theories that guide scholars in their research on texts and situate my research within the paradigm of Material (or New) Philology.
I am currently working on a book that investigates the names given to the wives of the pre-Abrahamic patriarchs in Antiquity and traces their reception history throughout a wide range of texts and manuscripts in Antiquity and the Middle Ages.
I am also part of the Lying Pen of Scribes (https://lyingpen.uia.no/) project at the University of Agder, where I am working on describing the material properties of the Dead Sea Scrolls.
I am also the Program Director for MF's bachelor's degree in Theology, Religion, and Society.
Latest academic publications
Education and practice

2018
Ph.D. "4Q216: Rethinking Jubilees in the First Century BCE." MF

2012
University of Oslo: MA in Semitic Philology

2009
University of Oslo: BA in Linguistics

2008
MF Norwegian School of Theology: Master of Theology

2006
MF Norwegian School of Theology: Bachelor of Theology