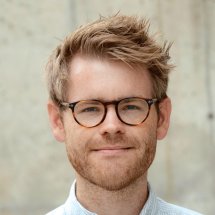 Ragnar Misje Bergem
Associate Professor
Systematic Theology
Office: 367C
Phone number: 22590645
Professional competence areas:
Christian theology
Philosophy of Religion
Political Theology
I have a PhD from the University of Cambridge. My thesis concerned the problem of judgement and political theology. Since then, I have been working on political theology from two perspectives: On the one hand, I have sought to think of political theology as exploring a cultural and political problem of legitimacy and meaning in post-secular societies and thus as a broad inter-disciplinary endeavour. In my book Politisk teologi ["Political theology"], in Norway in 2019, I explored the implicit legacy of theology in modern European political forms. On the other hand, I also work as a Christian political theologian exploring how Christians and Churches may respond to and cooperate in ever-changing political situations. My postdoctoral work concerned the theological stakes of the current crisis of representation.
I am co-funder of Resonans - A Nordic Network for Theology, Philosophy and Politics.
At the moment I am finishing the book The Trial of Reason: Political theology in modern German thought (Cambridge University Press). I am also writing the book The Politics of Monotheism (also CUP).
I welcome requests from potential PhD students.
Selected publications
Latest academic publications
Education and practice

2014 - 2018
PhD i Theology & Religious Studies, Universitetet i Cambridge (Trinity Hall)

2013 - 2014
MPhil i Christian Theology, Universitetet i Cambridge (Hughes Hall)

2009 - 2013
Bachelor i teologi, MF
Voluntary position

2014 - 2017
Cambridge University Trusts Scholar

2014 - 2017
Faculty of Divinity Studentship, Universitetet i Cambridge