User guide for exam submissions in WISEflow
Log in

Log on using your Feide password from MF (standard MF password).
Contact the exam office at once in case of problems with log in: exam@mf.no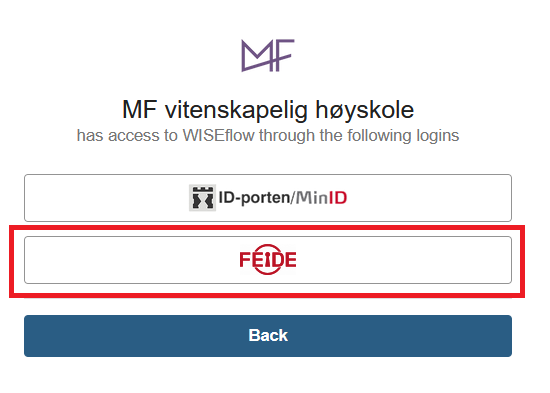 Exam flow overview
After login, you are met by the Flow Overview. This is a list of all your active exam flows. Exams will show up here at least three days before the exam date.
From the overview you have access to (see the picture below):
Exam flows. Click on the timeline or title of the exam flow. This leads you to the flow page for the exam in question.
Demo flows. Here you can test how WISEflow works. If you wish to test this, choose Flowassign on the next page.
Participant Archive, listing all previous exam flows that have become inactive.
User profile and help page.

The flow page: How to submit
On the exam flow page you can (see picture below):
Find information such as submission deadline, course description ("curriculum") etc.
View or download the exam task sheet (if home exam)
Submit your exam paper in three steps:
Upload your submission file in PDF-format
Fill in cover sheet (academic integrity commitment etc.)
Confirm submission (green button)
These three steps must be completed, in order.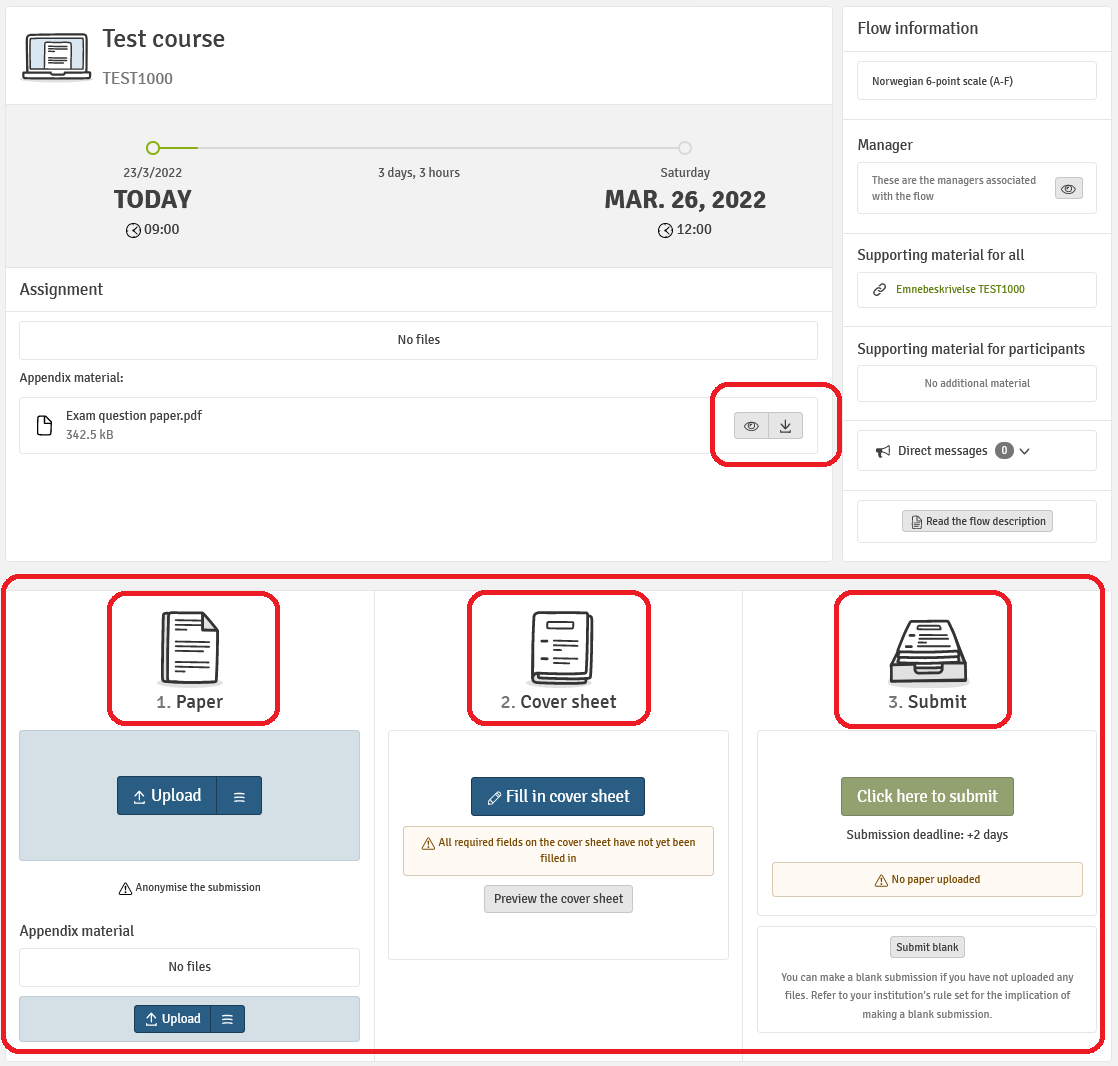 1. Upload paper
Under "Paper", you can upload your submission file. Normally only one file is allowed. You can also download or delete files.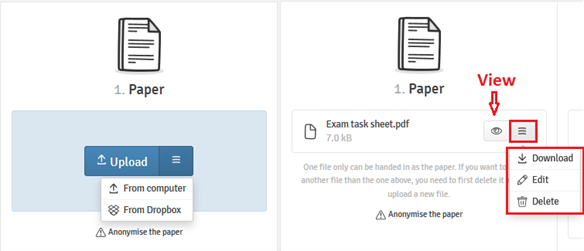 NB! Note that only PDF-files are accepted. This means that you must save your file as PDF before you submit. Make sure you know how to create a PDF before the exam starts.
In Word 2013/2016 you convert by choosing the tab "File", "export" and "Create PDF".
In Word 2010 you convert to PDF by choosing the tab "File", "save as" and PDF as file type.
A general guide on how to convert files to PDF is available here.
2. Fill in cover sheet
In the cover sheet you will provide necessary additional information. Click "Fill in cover sheet". Required fields are marked with (*). Some information should also be written directly in to the submission text (see www.mf.no/en/exam-submissions under "formal requirements" ).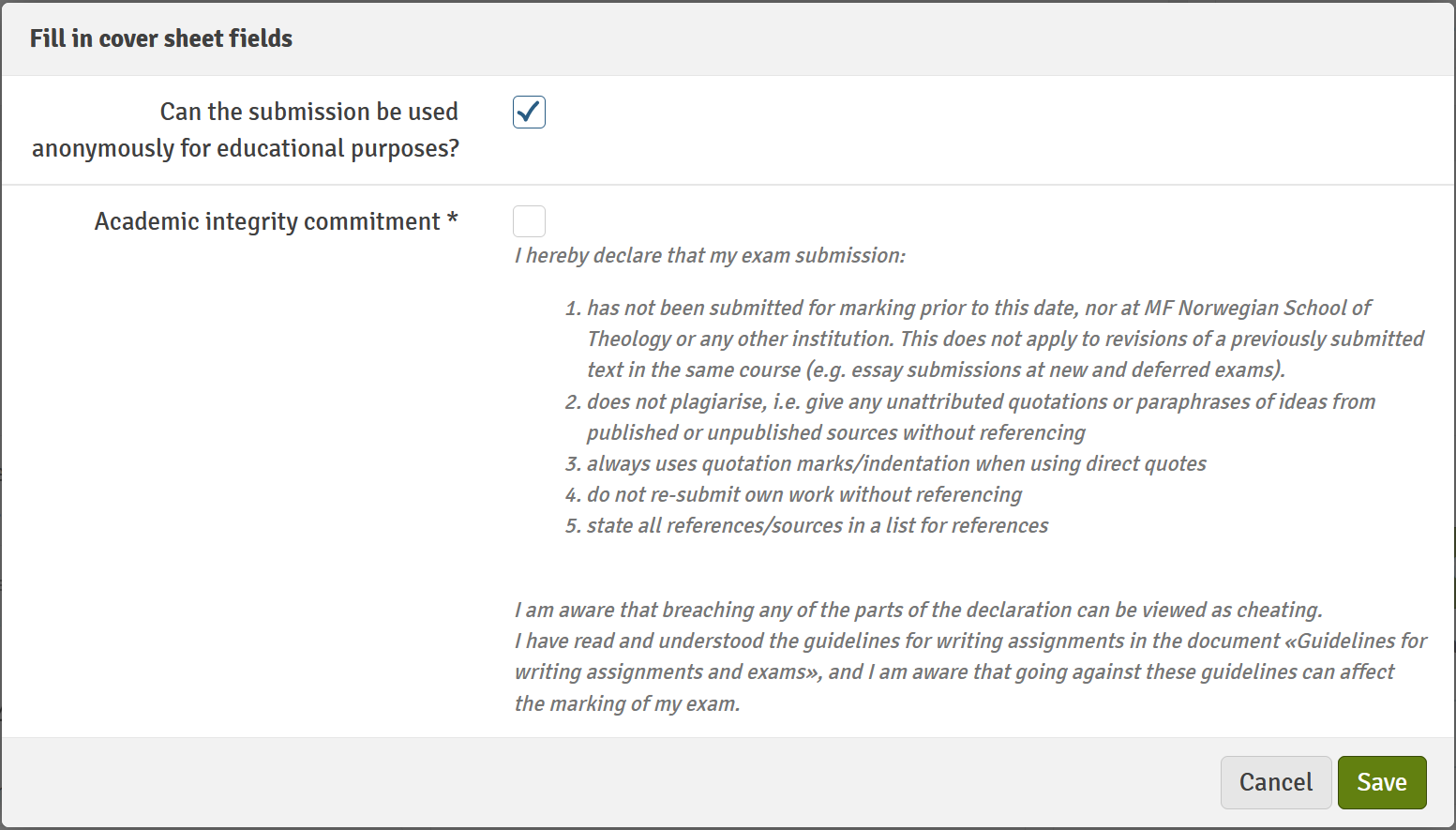 3. Final submission
You can now complete submission by clicking the button "Click here to hand in".
On home exams, it is possible to hand in blank if no files have been uploaded. If you choose to do this, your submission will count as "withdrawal during an examination". Note that this is not an option on essay submissions or portfolio exam submissions.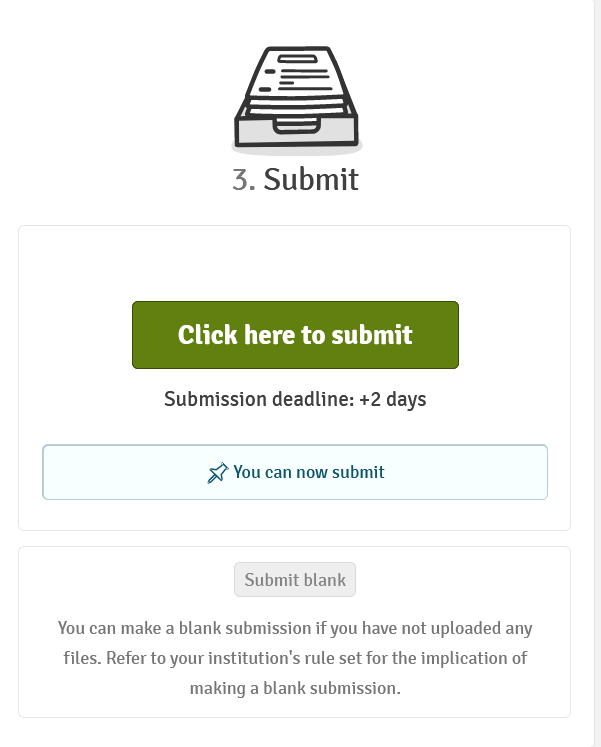 You can request a receipt for the completed submission to be sent to your email. Check that the correct e-mail address is registered in your profile in the top right corner.
You can withdraw your paper and hand in a new one within the submission deadline. Click "withdraw submission" and delete your uploaded file before submitting again.