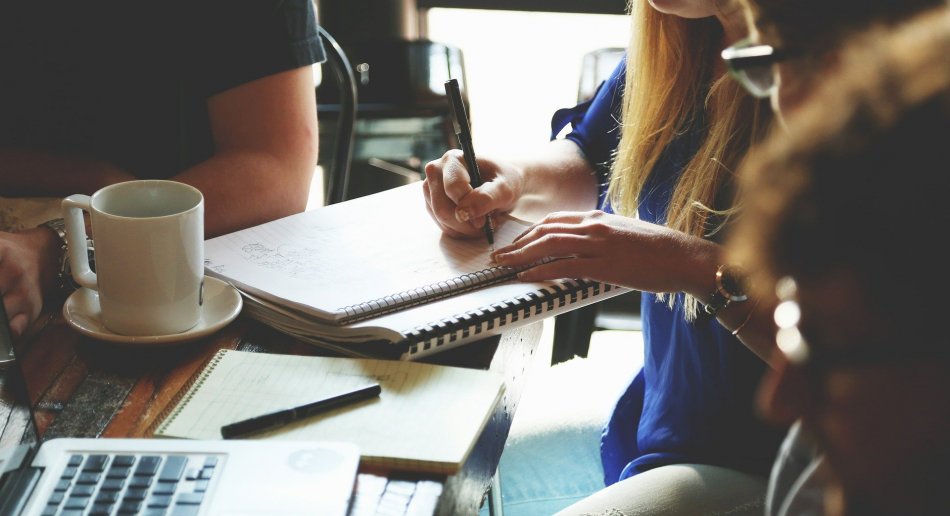 The MF Writing Center
The writing center offers MF-students help to improve their writing skills. As MF-student, you will get guidance on how to formulate a thesis, structure an essay, craft substantive and balanced arguments, write references and bibliography, and other topics concerning the writing process.
Opening hours:
Monday: 10.00-16.00
Tue-Wed: 10.00-17.00
Book an appointment:
​Or simply drop by the library. You will find us at Babel's Table in the main room!
The center offers one-to-one tutoring by appointment or by drop-in, either at MF or on zoom. There are also other activities at the center, such as group tutoring, workshops and talks about topics concerning the writing process.
The center welcomes students at all levels. It is located in the library at MF and is served by the writing consultants, library staff, and faculty.
Useful Resources for Search Techniques and Cited Reference Search
Referansehåndteringsverktøy: Zotero

Biblioteket anbefaler Zotero som er gratis. Alle kan laste ned Zotero og bruke det sammen med Word og Google Docs. Zotero finnes både for PC og Mac.

Veiledninger

Kurs og veiledning

Biblioteket arrangerer kurs i Zotero fra høsten av.
The writing center offers:
One-to-one tutoring
Group tutoring
Oral and written feedback on drafts
Workshops and seminars organized by the writing center in cooperation with the library and faculty​
The center does not offer:
The center does not offer proofreading or academic supervision
The writing consultants do not offer help with writing home exams