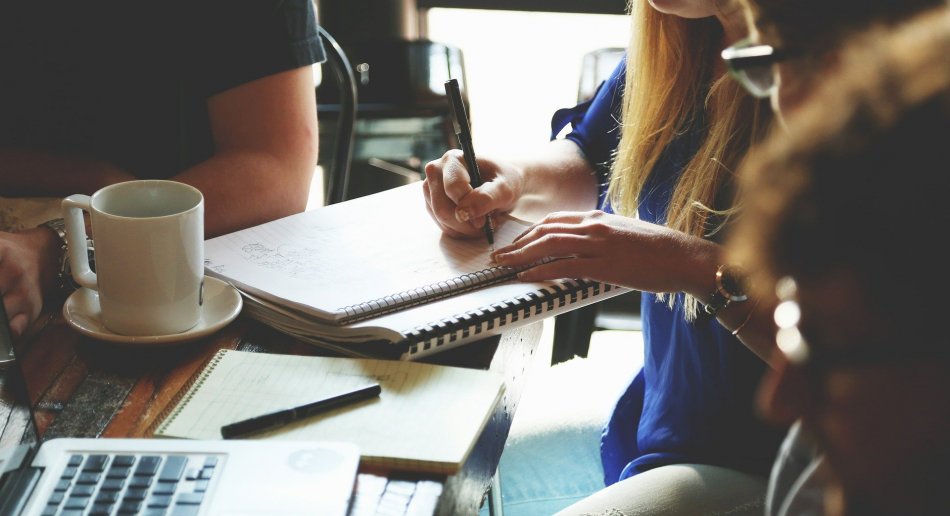 The MF Writing Center
The writing center offers MF-students help to improve their writing skills. As MF-student, you will get guidance on how to formulate a thesis, structure an essay, craft substantive and balanced arguments, write references and bibliography, and other topics concerning the writing process.
Opening hours:
Monday-Thursday:
10.00-14.00

NB! On Mondays the Writing Center is only available on e-mail skrivesenter@mf.no
Book an appointment:
​Or simply drop by the library. You will find us at Babel's Table in the main room!
Our writing consultants are MF students who have received training from faculty and library staff.
The center offers one-to-one tutoring by appointment or by drop-in, either at MF or on zoom. There are also other activities at the center, such as group tutoring, workshops and talks about topics concerning the writing process.
The  center welcomes students at all levels. It is located in the library at MF and is served by the writing consultants, library staff, and faculty.
Useful resources for search techniques and cited reference search
Zotero - reference manager

The library recommend the reference manager Zotero. It is open source and free to use. Everyone may download Zotero and use it together with Word and other text editors. Zotero is available both for PC and Mac.

Tutorials

Download styles

Society of Biblical Literature styles (from the Zotero Style Repository)

Zotero courses from the Library

The Library offers Zotero courses on demand. Students and staff who wants individual training or needs help with Zotero may contact us.
The writing center offers:
One-to-one tutoring
Group tutoring
Oral and written feedback on drafts
Workshops and seminars organized by the writing center in cooperation with the library and faculty​
The center does not offer:
The center does not offer proofreading or academic supervision
The writing consultants do not offer help with writing home exams