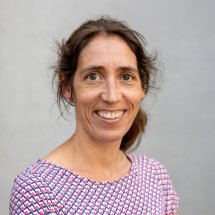 Ingrid Storm
Professor
Sociology
Office: 328
Phone number: 22590668
Professional competence areas:
Sociology
Sociology of religion
Religious change
Social identity
Social attitudes and values
Quantitative methods
Survey data
I am a professor of Sociology, with an emphasis on religion and society. My main interests are in religious change and the impact of religion on social attitudes and behaviour. I am also interested in the relationship between insecurity and religious identity. The majority of my work uses quantitative research methods with large scale survey data, and I have taught methods courses at both undergraduate and postgraduate level. I recently worked on a large EU-funded international project about inequality and youth radicalisation, and completed a three year British Academy Postdoctoral Fellowship researching the relationship between financial insecurity and religion in Europe. I started working at MF in December 2022, and was previously a lecturer at the University of Birmingham and research fellow at the University of Manchester.
Latest academic publications
Education and practice

2018 - 2022
Birmingham Fellow (Lecturer and Researcher), University of Birmingham

2015 - 2017
British Academy Postdoctoral Research Fellow, Cathie Marsh Institute for Social Research, University of Manchester

2014
Research Associate, Centre on the Dynamics of Ethnicity (CoDE), Cathie Marsh Institute for Social Research, University of Manchester

2012 - 2014
Research Associate, Religious and Secular Morality in Europe, Institute for Social Change, University of Manchester

2011 - 2012
Rådgiver, Avdeling for evaluering og analyse, NOKUT

2008 - 2011
PhD Social Change, University of Manchester

2007 - 2008
MSc Social Research Methods and Statistics, University of Manchester

2005 - 2007
MA Anthropology, Binghamton University (State University of New York)

2002 - 2005
BA Religionshistorie, Universitetet i Oslo
Voluntary position

2021 - d.d.
Council Member, SCORE (The Social Consequences of Religion) Initiative

2020 - 2022
Council Member, International Society for the Sociology of Religion (ISSR).

2012 - 2017
British correspondent for EUREL network of sociological and legal information on religion in Europe