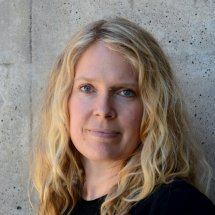 Liv Ingeborg Lied
Professor
Study of Religion

Director of MF CASR

Office: 478B
Phone number: 22590526
Professional competence areas:
Religious Studies
2 Baruch
Transmission history, Jewish and Christian texts, late antiquity
New Philology and manuscript studies
Religion, media history, media culture
Religion, popular culture, education
I was trained in Religious Studies (Dr. art., 2007) at the University of Bergen, specializing in Jewish and Christian literatures of Late Antiquity. I have published widely on the apocalyptic text, 2 Baruch, and its transmission history. My current research interests span manuscript studies, New/Material Philology and textual scholarship, media history, as well as the academic imagination of early Judaism. I have also published a book on religion and popular media (in Norwegian) and take interest in media literacy, the use of media materials in eductional practices, as well as the relationship between the media and the academe.
Selected publications
Latest academic publications
Research projects
Education and practice

2012
Professor, Religionsvitenskap, MF

2009
Førsteamanuensis, Religionsvitenskap, MF

2007
Forsker, Senter for grunnforskning/Det teologiske fakultet (UiO)

2006
Førsteamanuensis, Religionsvitenskap, Universitetet i Bergen

2002 - 2006
Dr.art, Religionsvitenskap, Universitetet i Bergen

2001
Vitenskapelig assistent, Program for læringsforskning, Universitetet i Bergen

2000
Cand.Philol, Religionsvitenskap, Universitetet i Bergen

1998
Cand.Mag. (Historie, Sosiologi, Gresk, Latin, Hebraisk, Religionsvitenskap) Universitetet i Bergen

1997
Studier i moderne hebraisk og midtøstenkunnskap, Humboldt Universität, Berlin
Voluntary position

2022 - d.d.
Director, MF Centre for the Advanced Study of Religion