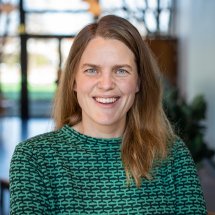 Solvor Mjøberg Lauritzen
Associate Professor
Education
Office: 467
Phone number: 22590597
Professional competence areas:
The Roma minority
Intercultural education
Education and conflict
I am associate professor in education, and lecture in topics related to education, multiculturalism and research methods. I wrote my PhD-thesis on schools and peacebuilding after conflict, based on fieldwork in Kenya which was carried out in collaboration with UNICEF. Over the last years I have been working with the Roma minority both in my teaching and research activities. I have carried out research in Romania, where I among other things collaborated with NGOs who were working to improve the educational situation for Roma. I have also researched how Roma are portrayed in educational research. I have been engaged in a range of questions related to the situation for Roma, including education, media exposure, migration and antigypsyism.
I am a member of the research groups 'Education and values' and 'Migration, minorities and marginalization'.
Selected publications
Latest academic publications
Research projects
Education and practice

2010 - 2013
PhD in Education, University of York

2007 - 2008
MA in TESOL (Teaching English to Speakers of Other Languages), University of York

2006 - 2007
PPU, Høgskolen i Telemark

2004 - 2006
BA i Engelsk og Kristendom, Høyskolen i Vestfold