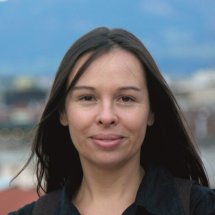 Tatjana Schnell
Professor
Existential Psychology
Office: 463
Professional competence areas:
Meaning in life
Psychology of Religion, Spirituality and Secularity
Suffering and mortality awareness
Meaning in work
Alienation and existential indifference
I joined MF as professor of existential psychology in October 2020. After studying in Göttingen (GER), London (UK), Heidelberg (GER) and Cambridge (UK), I obtained my doctorate at the University of Trier (GER) and my habilitation in Psychology at the university of Innsbruck (AT), where I maintain an affiliation as Professor II and run the Existential Psychology Lab. My research focuses on the conceptualisation and measurement of meaning in life, as well as on the nexus of meaning in life and secularity, religion, spirituality, well-being, health, work, and civic engagement. I further work on transdisciplinary approaches to suffering, mortality awareness and alienation, and their practical significance for individuals, organisations and society. I am a member of several editorial boards (Journal of Happiness Studies, Archive for the Psychology of Religion, Personality Science, International Journal for the Psychology of Religion, Secular Studies, etc.). Latest monograph: The Psychology of Meaning in Life (Routledge, 2021). Fortnightly column "Better living" in Die Zeit, a German national weekly newspaper.
Selected publications

View all publications on the Cristin website...

Schnell, T. (2021). The Psychology of Meaning in Life, Routledge, ISBN: 9780367415853
la Cour, P. & Schnell, T. (2020). Presentation of the Sources of Meaning Card Method: The SoMeCaM., Journal of humanistic psychology, s. 20 - 42. Journal of humanistic psychology, ISSN: 0022-1678
Schnell, T. & Krampe, H. (2020). Meaning in Life and Self-Control Buffer Stress in Times of COVID-19: Moderating and Mediating Effects With Regard to Mental Distress. , Frontiers in Psychiatry, Frontiers in Psychiatry, ISSN: 1664-0640
Latest academic publications
Research projects