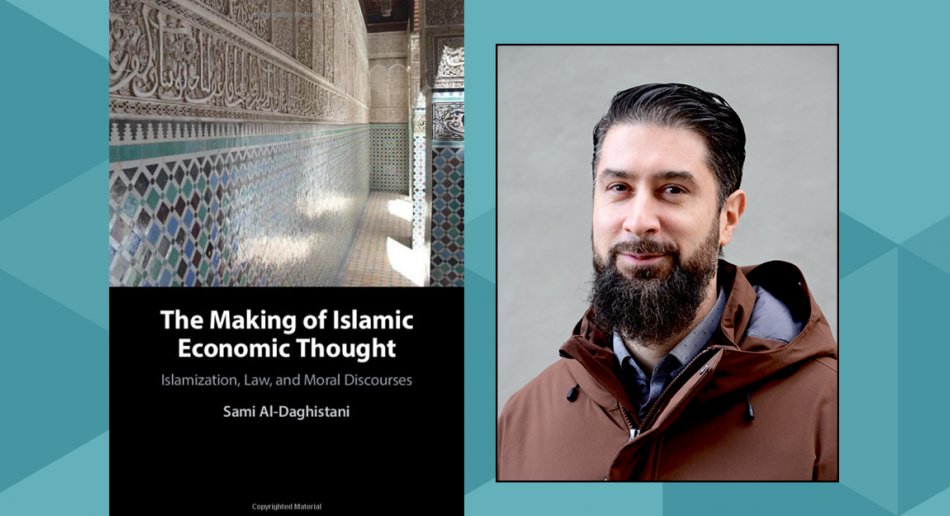 Positive Reception for Book on Islamic Economics
From analysis of Islamic economic philosophy to love as a common human concept; Sami al-Daghistani is an academic with a broad field of interests. His book The Making of Islamic Economic Thought was recently nominated for a prestigious award.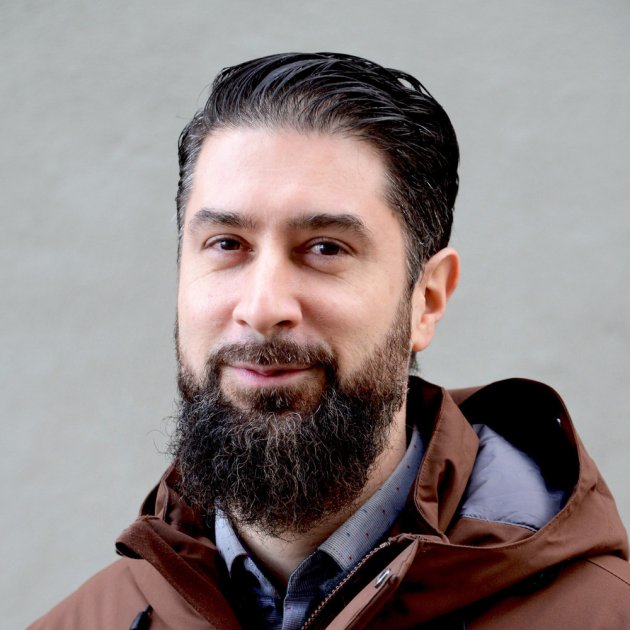 - Islamic economic philosophy is about human relationships. It is quite distant from the modern economic concept and ideas about economic growth, says al-Daghistani, postdoctoral fellow in Islamic studies at MF.
The texts Sami al-Daghistani has analyzed in his new book deal with economic ideas and activities in the light of Islamic law (Shari'a). In his work, he has considered texts written by jurists, mystics (Sufis) and philosophers in the classical Islamic tradition and especially their ideas about economics and ethics.
Influenced by Europe
- How is Islamic economics different from or similar to capitalism?
- In principle, classical Islamic economic thinking is diametrically opposed to global capitalism. For these thinkers, the purpose was to reform not only economic processes, but also the ethical self, he explains.
At the same time, al-Daghistani's book shows that Islamic economics in our time is strongly influenced by the economic models and ways of thinking that were developed in Europe in the 18th and 19th centuries. In the book, he points out that Muslim economists in modern times have rarely considered economic philosophy that grew out of the Islamic philosophical tradition as their starting point.
- In practice, pre-modern Islamic economic philosophy has been ignored, and we have gotten a type of Islamic economy and finance that operates within a mainstream economic framework, and only superficially relates to Shari'a ethics.
Nominated for a prestigious award
The book contributes new insight into ethical theories linked to classical economic thinking, and an epistemological critique of both the conventional economic system and modern Islamic economics.
- Ultimately, my research is about an ethical, decolonial critique of the modern division of sciences and the production of knowledge. Economics is only part of a larger whole, says Sami al-Daghistani.
The book is written in English, and is in the process of being translated into Arabic. In addition, it has been nominated for the prestigious American Academy of Religion Award for Excellence in the Study of Religion.
- So far, the reactions to the book have been positive, from both Western and Muslim academics on both sides of the pond - in the USA, Europe, South and South-East Asia. I hope that the book will have even more impact in the future.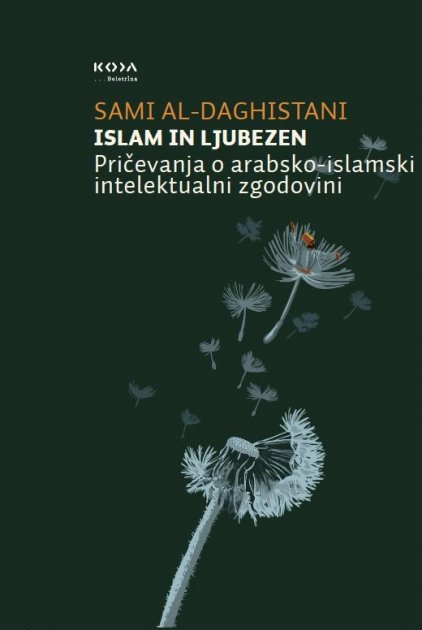 Islam and love
Another publication that has come out this year is Islam and Love: Testimonies of Arab-Islamic Intellectual History. This is a collection of essays in which al-Daghistani deals with notions of love as a common human concept and worldview linked to literature, mysticism, revolution, the Arabic language, economics and intimacy.
The book has been nominated for the prestiguous literary prize in Slovenia, Rožanc award / Rožančeva nagrada.
The book spans a wide range in terms of inspiration, time and geography: the work has been in the making for the past 18 years, while al-Daghistani has been associated with various research institutions in Ljubljana, Sarajevo, Cairo, Leiden, Rabat, Montreal, New York and Oslo. The publication has been recently published by a prominent Slovenian publishing house, in Sami al-Daghistani's native language.
- Although the book is both academic and autobiographical, it is also a personal testimony of my ongoing cosmopolitan intellectual project. It is not about Islam per se, but about interdisciplinarity, pluralism and how to be a human being in our constantly changing and globalized world.
Many projects
- What other topics are you currently working on?
- I have been editing the book Recovering Environmental and Economic Traditions in Islamic World, which will be published by the publisher Brill in late 2023/early 2024. At the same time, I have started working on several other book projects related to ongoing research both at MF and internationally.
At MF, al-Daghistani leads a research group for Critical Islamic Studies. It brings together renowned scholars in the field of Islam and Area studies. Together they are planning a collection of articles with the working title Critical Islamic Studies: Decoloniality, Epistemology, and Ethics.
In addition, he is engaged in an interdisciplinary project on the well-known 12th-century Muslim philosopher and theologian Abu Hamid al-Ghazali. The project examines al-Ghazali's influence on both pre-modern and modern Muslim societies.
The list of ongoing (book) projects testifies that Sami al-Daghistani is a prolific author. He has broad professional interests and significant language skills. Then it is perhaps not surprising that he also translates literature. In the near future, Slovenian readers can look forward to reading Thousand and One Nights – which is currently being translated from Arabic into Slovenian by Sami al-Daghistani.
Research news