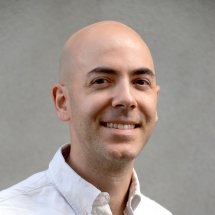 Brent Nongbri
Professor
History of Religions
Office: 476B
Phone number: 22590548
Professional competence areas:
History of Religions
Early Christian Manuscripts
Ancient Christianity
Ancient Jewish and Christian Material Culture
I am a specialist in the study of religion with a focus on early Christianity. I currently run the research project The Early History of the Codex: A New Methodology and Ethics for Manuscript Studies (EthiCodex), sponsored by the Research Council of Norway (2021-2026). My most recent book, God's Library: The Archaeology of the Earliest Christian Manuscripts (Yale University Press, 2018), was the 2019 winner of the DeLong Book History Prize awarded by the Society for the History of Authorship, Reading and Publishing, as well as the Biblical Archaeology Society's prize for best book on a New Testament topic. I blog with some regularity at Variant Readings.
Latest academic publications
Research projects
Education and practice

2017 - 2018
Visiting Associate Professor, Department of Theology, Aarhus University

2014 - 2016
Australian Research Council DECRA Fellow, Dept. of Ancient History, Macquarie University

2013 - 2014
Macquarie University Research Fellow, Dept. of Ancient History, Macquarie University

2010 - 2012
Research Fellow, Department of Ancient History, Macquarie University

2009 - 2010
Visiting Assistant Professor, Department of Religion, Oberlin College

2008 - 2009
Lecturer, Department of Religious Studies, Yale University

2002 - 2008
PhD, Department of Religious Studies, Yale University