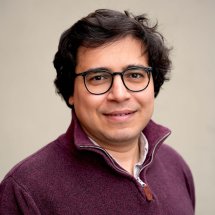 Mina Monier
Senior Researcher
Biblical Studies
Office: 476A
Phone number: 22590603
Professional competence areas:
New Testament
Early Christianity
Textual Criticism
Digital Humanities
Dr. Mina Monier is an Egyptian British scholar of the New Testament and Early Christianity. Born in Kuwait and raised in Cairo, he completed his first degree in Electrical Power engineering and pursued his theological study between Lebanon, the United States and the United Kingdom. He earned his PhD from King's College London in the New Testament. From 2019- to 2022 he completed a postdoctoral fellowship in Lausanne, Switzerland, as part of the MARK16 project. His objective was to epitomise the use of digital humanities tools in addressing a classic New Testament problem, which is the end of the Gospel of Mark.
In his position at MF, Monier is currently working on his project "The Arabic Diatessaron: Textual Profiling and Contextual Analysis." This project aims to investigate the complex production of Gospel harmonies and the cultural dynamics that prompted its use in the Middle East by focusing on the case study of the Arabic Diatessaron.
Latest academic publications