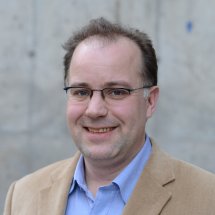 Otfried Czaika
Professor
Early Modern Church- and Cultural History
Office: 451
Phone number: 22590581
Professional competence areas:
Reformation
Book History (Middle Ages and Early Modern Time)
Lutheranism
Migration and Cultural Transfer
Religion, Church, State and Constitution
Reformation and Congregational Singing
Cultural Memory
Swedish Theology in the 20th Century
My research interests lie in the area of reformation studies and cover both reformation in Scandinavia and other parts of Europe and how different territories interacted with each other. I have therefore addressed questions related to migration and cultural transfer, but even worked on academic peregrinations and the transnational bookmarket in North Eastern Europe. Furthermore I have published on both 16th and 19th Century constitutional History in Scandinavia. During the last years I have worked quite extenisvely on the intersections between printing history and hymnology. Last but not least I discuss how reformation is remembered: How is the narrative of the reformation standardised e.g. through the national discourse, heuristic concepts and the periodization of history or bibliographies as works of standard? In conjunction with this my research has even focused on Swedish theology in the 20th Century, especially the Swedish Lutherrenaissance which has been seminal for the description of the reformation.
Latest academic publications
Research projects
Education and practice

2005
Docent (Linköpings universitet)

2002
Teol. dr (Helsingin yliopisto / University of Helsinki)

1997
1. Staatsexamen für Lehramt Deutsch/ev. Religionslehre (Ludwig-Maximilians-Universität München)
Voluntary position

2011
Forskningssjef (Kungliga biblioteket, Stockholm)

2007
Forsker / Ph. D. Researcher (Kungliga biblioteket, Stockholm)

1998
Doktorgradsstudier (Ludwig-Maximilians-Universitet & Helsingin yliopisto)

1992
Studier i germanistik og teologi (Ludwig-Maximilians-Universitet, München)

1992
Lærer ved en privatskole i Kaufbeuren (Tyskland)

0
Universitetslektor (Linköpings universitet)