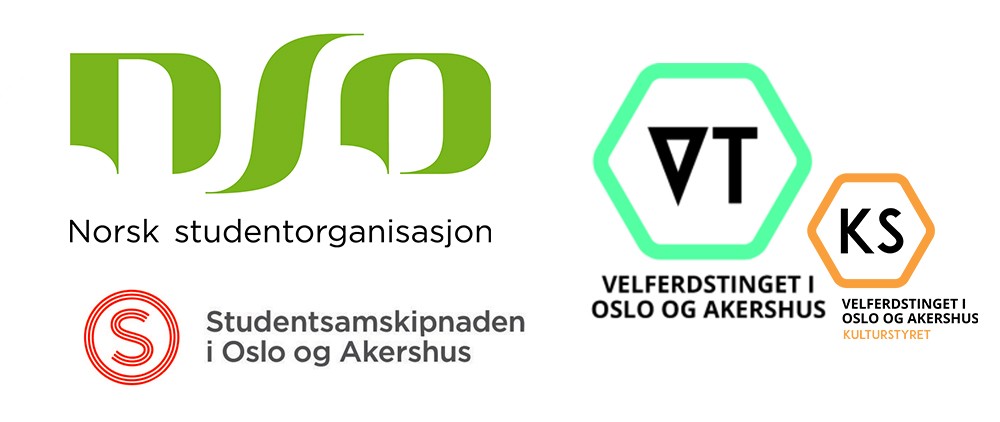 External Organizations
The Student Council works with organizations outside MF, on the regional (Oslo and Akershus) as well as national level:
The National Union of Students in Norway (Norsk studentorganisasjon, or NSO in Norwegian)
The general assembly at MF, together with the student democracies from most schools, colleges, and universities in Norway, is a member of the National Union of Students (NSO). This is our common organization working politically on behalf of all member teams with politicians and interest groups, and also with support and development of student democracy locally. NSO consists of a number of positions, and as an MF student you can run for many of them in the yearly, including disciplinary committees and organizational committees. If you have any questions, please contact the NSO on nso@student.no or take a look at their website.
Financial support and the Student Association of Oslo and Akershus - SiO (regional)
All universities and colleges that receive public funding must be linked to a student union, which focuses on students' welfare needs on campus. MF is a member of the Student Association of Oslo and Akershus (SiO). Therefore, students at MF pay a small fee so that you can take advantage of the deals that SiO offers to their members. Those advantages include: student housing, health and counselling services, sports, the bookshop Akademika, student preschools, and cafeterias/cafes. Read more about SiO on website.
The Welfare Council (regional)
The Welfare Council (Velferdstinget, abbreviated VT) is a student council founded in 2004 which consists of student representatives from the different institutions of higher education that are members of The Student Welfare Organisation of Oslo and Akershus​ (SiO). Our mandate is to communicate the students' wishes and demands towards SiO and the services they supply. VT is also the electorate for students in the various boards of SiO. Read more about this council here.