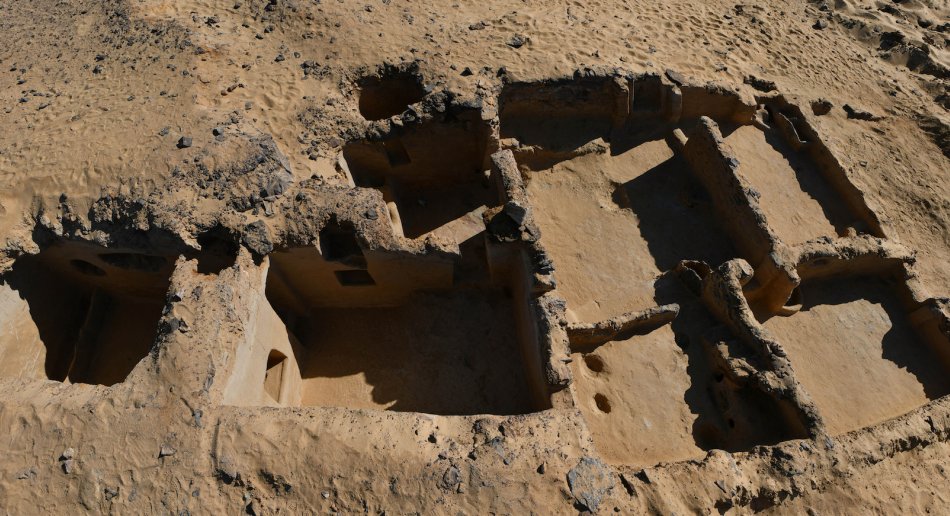 DEChriM Research Project
Deconstructing Early Christian Metanarratives: Fourth-Century Egyptian Christianity in the Light of Material Evidence is an ERC-funded project.
For more information, contact: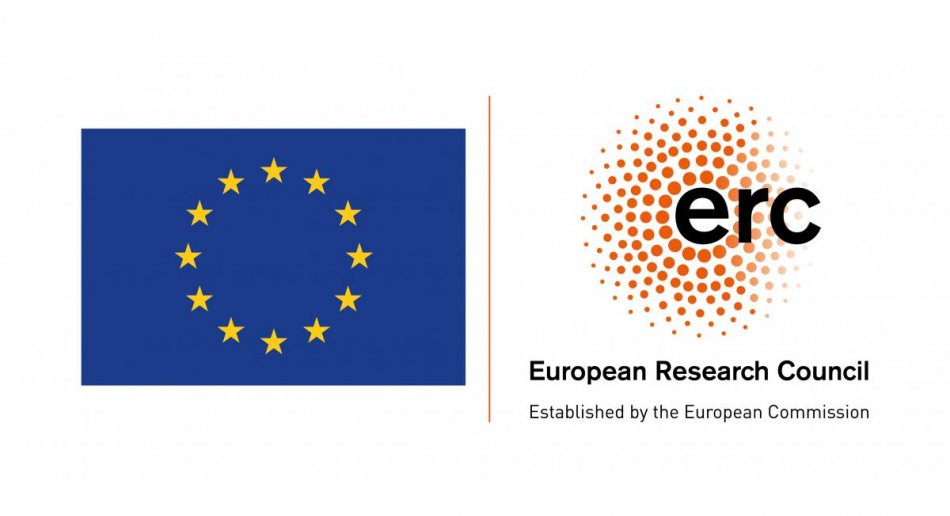 DEChriM is a research project funded by an ERC Consolidator Grant. Led by Prof. Victor Ghica and part of MF CASR, the project runs from 1 September 2019 to 31 August 2024.
Background

A massive corpus of unedited archaeological sources collected over the last two decades from the deserts of Egypt, by far the richest available for the fourth century, sheds a radical new light on Christianity in Egypt. Building on this new dataset, DEChriM reassesses phenomena and developments that are defining for Egypt's Christianisation, such as the chronology and dynamics of the evangelisation, the role played in this process by imperial legislation and institutions, the balance between rural and urban Christian communities, the social and cultural profile of the conveyors of Christianity, strategies for negotiating Christian identity, etc.
Goals

Grounded in the archaeological record, DEChriM also addresses key issues relating to material culture through, among other methods, producing a catalogue of fourth-century Christian archaeological material (monuments and artefacts), providing absolute dates and occupation sequences for the most significant monuments, systematising chrono-typologically fourth-century Christian architecture and producing a long overdue catalogue of the ceramic production of the fourth century in Egypt. As suggested already by the pretreatment of the corpus, the picture of fourth-century Egyptian Christianity emerging from this mass of data shifts the paradigm of historiography of Late Antique Egypt.

While deconstructing the prevailing metanarratives on fourth-century Christian Egypt, the project aims for hypercontextualised regional micro-narratives valid for some regions of Egypt, but potentially relevant for other provinces of the Late Roman Empire. An inter- and trans-disciplinary collective endeavour calling upon a variety of disciplines, methods and techniques, DEChriM constitutes the first in-depth regional study in fourth-century Christian archaeology.
Participants

Scientific Members

Victor Ghica, Professor of Antiquity and Early Christian Studies, Project Leader
Matthias Müller, Post-Doctoral Fellow (Coptic Papyrology; Database)
Valérie Schram, Post-Doctoral Fellow (Greek Papyrology; Database)
Rhiannon Williams, Research Assistant and Doctoral Research Fellow (Archaeology; Database)
Håkon Teigen, Post-Doctoral Fellow (History of Early Christianity and Manichaeism)
Aaltje Hidding, Post-Doctoral Fellow (Coptic Papyrology and Epigraphy)
Thierry Gonon, Researcher (Archaeology; GIS)
Florence Lemaire, Researcher (Greek Papyrology)
Sofia Heim, Research Assistant (Papyrology; Database)
Victoria Landau, Research Assistant (Papyrology; Database)

External Collaborators

Basem Gehad, Mininistry of Antiquities- Cairo, Archaeology, Topography, 3D Modelling
Lokranjan Varshney, Virtual Employee (Software Engineering)
Zulema Barahona Mendieta (Ceramic Studies)
Mohammed Abedlazziz, Indiana University, 3D Modelling
Mennat-Allah el-Dorry (Archaeobotany)
Per Rathsman, Rathsman arkitektkontor AB, Architecture, 3D Reconstructions
Andrea Di Miceli, ArcheoRes, Topography
Ahmed Hammad, Mininistry of Antiquities-Cairo (Topography)
Ali Samir, Mininistry of Antiquities-Cairo (Topography)
Eman Abd el-Hamid, Mininistry of Antiquities-Cairo (Excavation Database)
Rasha Awad, Mininistry of Antiquities-Cairo (Archaeology)
Omar Fekry, Mininistry of Antiquities-Cairo (Archaeology)
Youssery Abd el-Aal, Mininistry of Antiquities-Cairo (Topography)
Mohammed Samah, Mininistry of Antiquities-Cairo (Photography)
Mahmud Ibrahim, Mininistry of Antiquities-Cairo (Archaeology)
Mohammed Atef, Mininistry of Antiquities-Cairo (Ceramic Studies)
Abdallah Abdo, Mininistry of Antiquities-Cairo (Archaeozoology; physical anthropology)
Partner Institutions